A carefully crafted Retreat Room tucked away in the heart of the central business district to provide you with a peaceful, calm haven and a sublime therapeutic massage.
We can now massage couples together in our beautiful room, or treat you as an individual. Relaxation is what we excel in and this is our cherry on top of Lambton Quay. Please see the Plimmer Towers tab for further details or call us if you have any queries.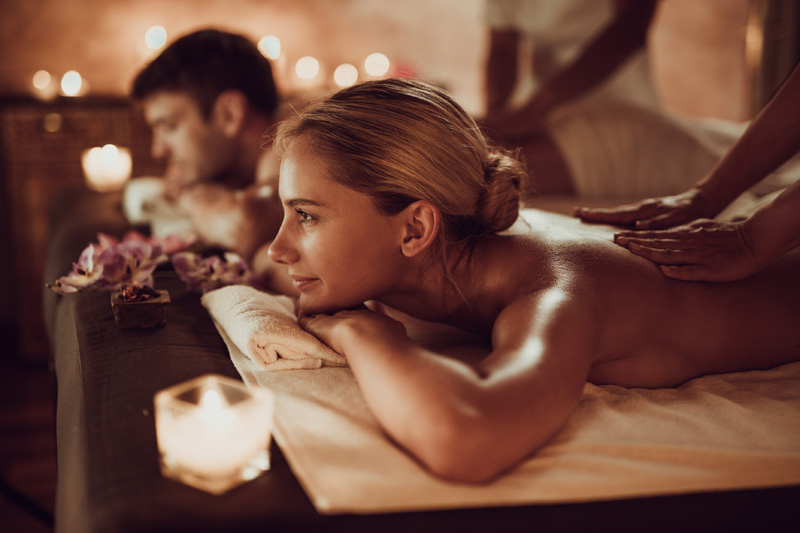 Click here for more information about 'Tory Urban Massage Retreat" »
---
Our qualified massage therapists are available to compliment your time in the sauna, float pod, or to have as an individual treatment. 
To keep the body in good health is a duty, otherwise we shall not be able to keep our mind strong and clear. ~Buddha.
Years of research and clinical studies prove that massage therapy helps with more than relaxation. The medicinal benefits of therapeutic massage can have a positive, lasting impact on your health and lifestyle. 
The benefits of a therapeutic massage comes from the purpose of the massage. It can rid your body of life's every day stresses, reduce muscle pain, help alleviate the discomfort of certain ailments, address anxiety & depression, increase relaxation, or just help restore balance to your body and mind, leaving you feeling rejuvenated and helping you maintain a life of wellness and good health.
There are a variety of massage styles to choose from — deep tissue, therapeutic, reiki, Chi Nei Tsang, relaxation, infant, sports, cupping/vacuum therapy, pregnancy, hot stone, reflexology, lymphatic, anti-cellulite treatments & myofascial release.
Feel free to call us to enquire about the above therapies.
Please note: We do not massage woman who are in the first trimester of their pregnancy (first 12 weeks).